Blog
8 Signs that Highlight the Importance of Custom Software Development for your Company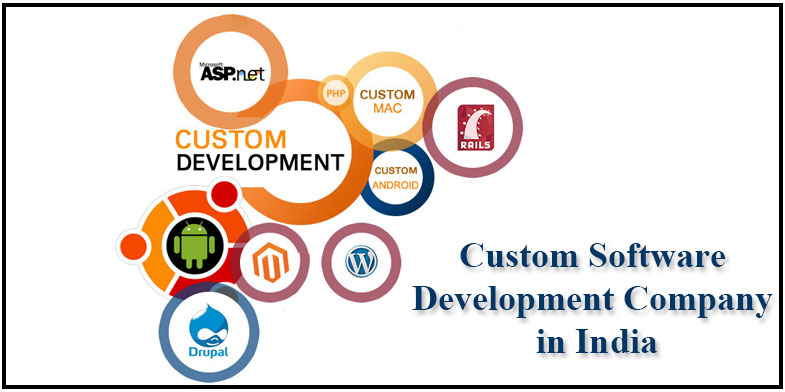 Today industries all over the world are growing at tremendous speeds. In this fast-evolving environment, it is difficult to singlehandedly manage people, expenditure and operations. However, a customized software or app has the ability to do that. For any growing business, a customized software is absolutely essential.
For your business growth and planning you need a custom software that helps you to manage your business operations with your own strategy planning. The following points highlight the advantages of custom software development and why it is necessary for your company:
Technology is advancing at a rapid pace and if you do not keep up with it, your business will is bound to struggle to compete with others in this digital age. Every business must move ahead with technology and constant upgrades. Custom software is one of the most important things you need to grow your business and get better business output.
Everyone wants to grow their business at a healthy rate. However, sometimes customers or products need a change or upgrade and this may not be possible to achieve with the tools or generic software available with you. A customized software offers this kind of flexibility, making it easy to change or upgrade. It ensures that the business adapts itself to the market and customers, which leads to its growth.
A Custom software is designed to suit a company or organization's needs and includes features and functionalities which the company specifically wants in their software.
Most of the multinational companies use custom software for content, customer, inventory, human resource management among others. It has its own unique solution and challenges.
Most generic software will not be able to fulfill your complete requirements with respect to specific features and functionalities. Also they may have additional functions which you do not need. This is why businesses prefer a custom software. A custom software is developed keeping in mind your business requirements. It can easily fulfill all your business needs like analytics, reporting, management etc.
Since a custom software is designed as per business needs, it is easy to integrate it with the current business system. There is no need to add any additional features.
In a custom software you have complete control. It perfectly matches your vision to grow your business. When you invest in a custom software you know its working process, life line and other properties very well.
Every business needs to change as per the market trend. A custom software helps you to be flexible and change your business system when required. You can change as well as upgrade the software as per your business requirements.
The points mentioned above clearly indicate that every business should opt for a custom software. Netprophets is software development company in Delhi NCR, its provides many service such us: mobile app development, custom software, website design and development, digital marketing services etc.
You may like to read this
Beat the Manufacturing Competition with a Low-Cost Way to Improve Products

In the manufacturing business, competitive edge can be hard to achieve through product improvement. Companies usually invest in large-scale research, topline scientists, designers and engineers to improve their products. Huge costs are incurred and as a result, gaining the competitive edge becomes a...

How Online Campaigns Help Businesses Better?

In today's age, our social lives have blended with the different spheres of technology almost irreversibly. Technology and its rapid advancement was never so strong and influential to our everyday lives and ecosystem, as it is now. It is mind-blowing to think that a device, meant for business, tha...