Build Your Own Metaverse in less than 2 Minutes
The evolution of the internet and gaming is here and it's called the Metaverse. The metaverse is a persistent, connected virtual space where social and economic elements mirror reality. Users can interact with it and each other simultaneously across devices and immersive technologies while engaging with digital assets and property. Metaverse is shaping how consumers are engaging with brands across industries.
At XR Central, a NetProphet partner company, we have moved beyond just the theory and have created MetaQube, a DIY (do-it-yourself) metaverse building platform for the web3 ecosystem. Our vision is to democratize the way immersive content has been created and consumed. With MetaQube, anyone can build metaverse experiences for the web3 within minutes. MetaQube is simple to use and has been developed keeping in mind the behavior of users in the physical world. With MetaQube, it's just a 3 step process to build and share the personalized metaverse experiences: ideate, create and scale.
Value Chain of Metaverse Ecosystem: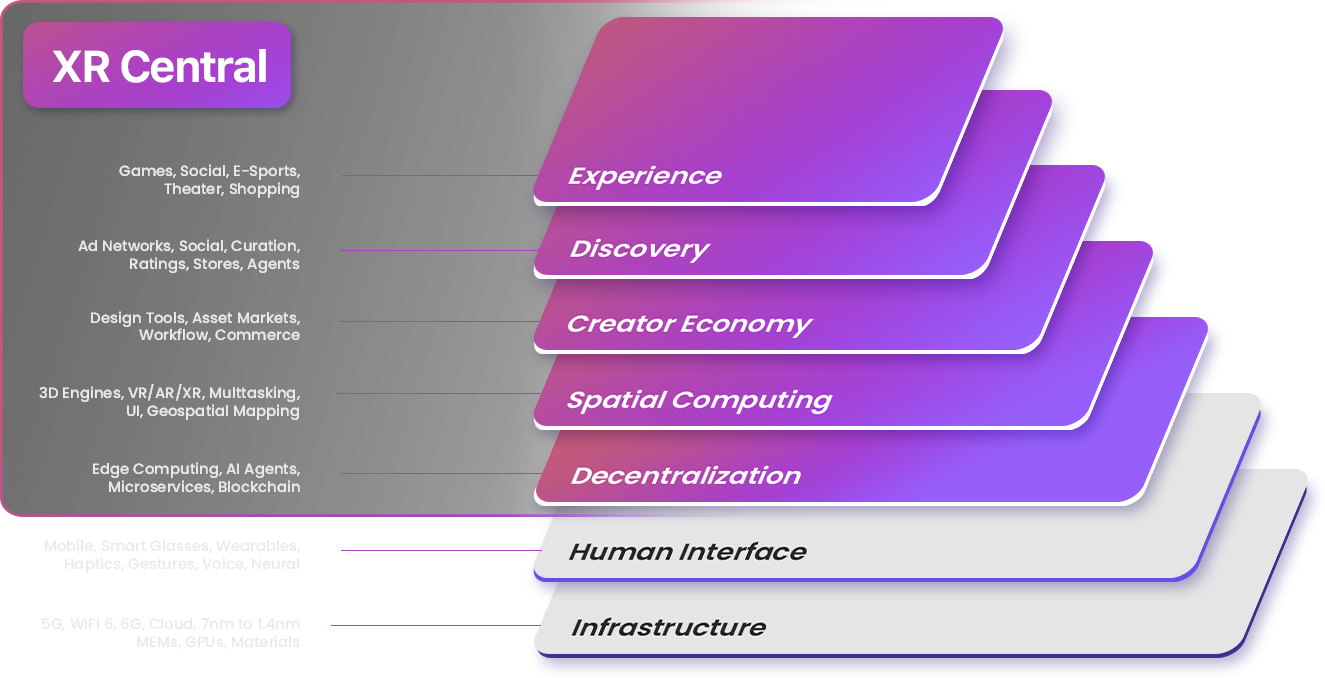 Features of MetaQube:
Build & Share Personalized Metaverse: You can build your very own unique metaverse with personalized content and host your friends/colleagues in it. Choose from an ever expanding library of templates and features available to you.
Customize Your Hyper-realistic Avatar, with our inhouse Avatarengine:Yes, you have heard it right! We have our own Metaverse Avatar creation engine. We have 500K+ combinations to choose from. Decide what you look like in the metaverse, choose what outfits you wear, what your hair looks like, and design a whole new look just for you.
Import Images, Videos & 3D Assets: You can import files from your computer with no hassle to have a seamless approach to collaborating and presenting your work within the metaverse with easy access to images, video files, and 3D assets
Collaborate and Work from the Metaverse: Take control of your meetings and effectively manage content by sharing your screen, working together on a jamboard, audio/video calling and even more collaborative features
Socialize with Emotes and Animorphs: Express yourself with a host of dance moves, actions and drama. There is always something new being added to make you stand out from the Meta-crowd.
Use Cases:
Web3 Art Showcases
Immersive Social Lounges
Metaverse Watch Parties
Virtual Experience Centers (Retail & Corporates)
Immersive Learning & Training
Website: www.metaqube.ai
Download the Brochure