Blog
How to Make a Trending Topics in Social Media by Hashtag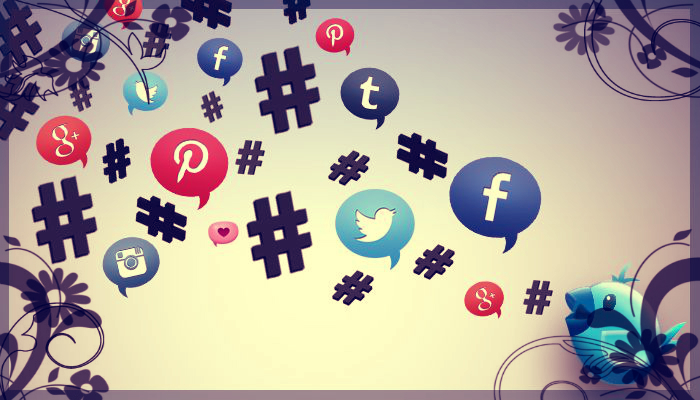 Come trending time and everyone wants to know what is going on in the different social media spheres whether it is a company or brand or even a personal account. Everyone spends time on social media but the way different people use the different platforms vary. Hashtags, as we know, is the new trend. Nowadays everyone uses hashtags in social media posts such as Facebook, Twitter, Instagram, Google Plus etc. However, not everyone knows the importance or benefit of using a hashtag or even the right way to use it for maximum effectiveness. The piece talks about hashtags, how to use them properly and their significance.
About Hashtag
Hashtag is fundamentally the # symbol followed by a word or phrase (without spaces) that gives the readers a context for the post. The use of hashtags in social media makes it easier to find similar posts or relevant information. The #hashtag is usually appended at the end of a post.
Hashtags do the following:
Specify Content
Encourage social media users to explore posts or collated content
Inform us of whats trending (if the same hashtag is being used by millions at time, it becomes a trending topic)
Allow users to use creative hashtags to their posts
Help to associate posts with specific topics
In the current scenario, social media platforms have become extremely popular and hashtag help people to access and collect information more quickly. Hashtags help users to easily segregate information and trending topics and posts.
How to Use #Hashtags
Add the hashtag (# symbol) at the beginning of any word or phrase.
Don't add too many words in the hashtag.
Never add too many hashtags in single tweet or post
Always add hashtags in the post that is relevant to the topic or tweet.
Where to Use
In Online Document publication
In Communication highlight tweet
In Special Offers
In Retweets and Replies
In Trending topics, articles or events
In Question and Answers
In Celebratory/Congratulatory posts or tweets
In Personal Updates, thoughts etc.
Importance of Hashtags
Hashtags are to easy to use. They not only help you find relevant posts, content or information but also allow you to find and connect with relevant users who are interested in your posts or topics. It allows users to obtain lots of data and different posts on any topics they search for. Hashtags also assist in finding user interests in certain specific locations.
You may like to read this
Expert Reveal: Top Secrets Of A Killer Blog Post | NetProphets Cyberworks

It is seldom easy to find the best and the most useful article or blog on the internet because of the sheer magnitude of content available. Bloggers often look for the good blogs on a topic to get ideas and then implement them in their own blogs to improve traffic, increase visitors and social sha...

The Impact of Cutting-Edge Digital Solutions

In today's digital era, the demand for mobile application development services has become increasingly vital for brands across diverse industries. Crafting a mobile application tailored to a brand's identity and target audience is no longer a luxury but a necessity to thrive in a competitive ma...